Welcome to our website: Register now for online tuition for all subjects!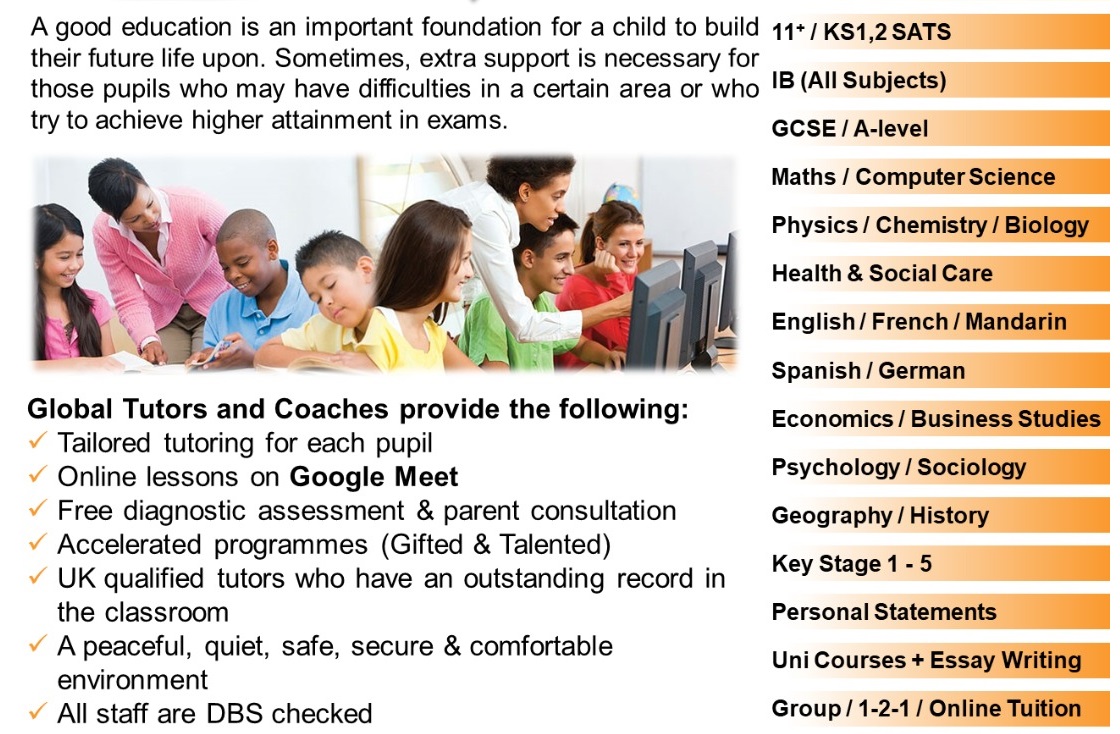 Global Tutors & Coaches is an educational organisation committed to meeting the educational needs and improving the emotional well-being of children, young people and their families in the local community. We believe that high-quality training and development services should be available for all who need them. Our contribution is distinctive in the importance we attach to diversity and cultural needs. We are also distinct in our focus on the holistic need of young people and adults.

The Centre provides tuition for all ages and levels up to Degree level. This includes 11+ private and grammar school preparation as well as GCSE and AS/A-level subjects. All teachers are qualified with a minimum of a UK recognised degree and teaching experience. They are DBS/CRB checked, and CCTV covers the Centre.

We are now providing lessons online using Google Meet and homework on Google Classroom!

REGISTER WITH US
GLOBAL TUTORS AND COACHES BROCHURE
DOWNLOAD AND PRINT THE GLOBAL TUTORS AND COACHES APPLICATION FORM